As more people are going to chiropractors studies in well-respected journals such as the New England Journal of Medicine, as well as the popular press is beginning to pick up and report on this trend. Several NBC affiliate stations recently ran a segment on the importance of chiropractic adjustments for children in their show, "The Healthline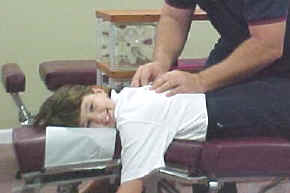 Report". In the first of the two segments, Heather King, the reporter noted, "More and more kids, some as young as a few days old, are going to the chiropractor." She concluded that. "Going to a chiropractor isn't just for grownups anymore."
Along a similar line was an article in the November 11, 1998 issue of the daily paper Newsday. This article reported that four out of ten Americans are using what they called "alternative therapies." Most of this care is paid for out of pocket by the public themselves. Newsday reported on a study by Dr. David Eisenberg of Beth Israel Deaconness Medical Center in Boston. In this study of 2055 adults it was found that more visits were made to alternative care providers than to medical physicians. While all segments of the population used alternatives, it most prevalent in baby boomers ages 35 to 49 with college education and income over $50,000 per year.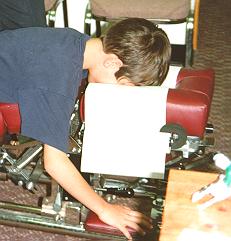 This trend is expected to grow and is reflected in a study supported by the Agency for Health Care Policy and Research. They estimate that 75% of the 68.8 million Americans insured through work had chiropractic benefits in 1993. This trend may be only to give the public what they want, as much of chiropractic care is paid for by the patients themselves. In certain areas in the US, insurance companies have even started advertising that they include chiropractic in their plan.
From a chiropractic standpoint we can only ask one remaining question. With so many people using chiropractic and other "alternatives", who is really the alternative?